My accommodation meets
strict sanitary rules
Chalet 3 stars
with SPA and small private lake in Beauce


a stone's throw from the Miller Zoo!



C.I.T.Q. No. 272742
Book 6 nights or more and get 25% to 50% off!
1 single chalet  

Access to the entire property

Zero cleaning costs

2 nights minimum

Private bathroom
Just bring your own food ! Everything is included, including a spa and a breakfast basket.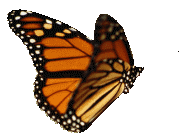 Frampton, Quebec, Canada Tel.: 418-479-5441
As a simple, friendly, nature-lover, I like to travel, hike, and bike, and I look forward to welcoming you! I will do all I can to make you feel at home, and to ensure your comfort, tranquility, and enjoyment.
About Frampton and Surrounds
Every region has its own, particular charms, and the uniqueness of Frampton is very special. It is nestled between the intersection of two rivers: the Chaudière, in Beauce, and the Etchemin in Bellechasse. Perched within the Appalachian chain, on a high plateau, you will enjoy a panoramic view filled, on all sides, with spectacular valleys, and mountains, forests, and cultivated fields.
If you are coming from Pont Pierre Laporte, in the direction of Rive Sud, take AutoRoute 73 towards St-Georges-de-Beauce, until you reach Exit 81 (Vallée-Jonction-Saints-Anges). Then, take Route 112 in the direction of Sts-Anges and Frampton (approx. 7 km). Turn left at Frampton, and exit the village until you see the blinking lights (2-3 km). Then turn right onto Route 216 East (east) until you arrive at the 5th and 6th Rang on the right-hand side (a road-side cross will show you the proper side). Le Domaine de l'Étang is located at Number 32, and is the second mailbox after the corner. Welcome!
Le Domaine de l'Étang, Frampton, Quebec - 2015-2019