My accommodation meets
strict sanitary rules
Chalet 3 stars
with SPA and small private lake in Beauce


a stone's throw from the Miller Zoo!



C.I.T.Q. No. 272742
Book 6 nights or more and get 25% to 50% off!
1 single chalet  

Access to the entire property

Zero cleaning costs

2 nights minimum

Private bathroom
Just bring your own food ! Everything is included, including a spa and a breakfast basket.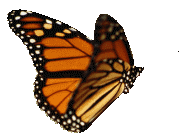 Frampton, Quebec, Canada Tel.: 418-479-5441
Fully-equipped complete apartment with room and sofa-bed, private washroom*
*Minimum Stay: 2 Nights
Refundable reservation: C$90 per night for 2 people* (breakfast basket included**)

Non-refundable reservation: C$75 per night for 2 people* (breakfast basket included**)

Rate for 6 nights: C$395 for 2 people* (breakfast basket included**)

$20 extra per additional adult, or child per night (using the sofa-bed). A child under 3 years stays free of charge.
​​
* The accommodation tax (3.5% ), and PST/QST, are also extra.
​​
** We offer a breakfast basket FREE of charge for your stay. It consists mainly of regional or homemade products such as morning fresh eggs, homemade bread, spreads, juice, tea, coffee (the offers may vary)... .

----------------
 
The accommodation has no baby bed.
​
The accommodation includes a bedroom with double bed and a sofa-bed. You also have a dining area with cabinets, sink, stove, fridge, microwave and a living area with multi-channel TV, wi-fi and DVD player, a bathroom with shower, a laundry room with washer dryer and some closets.

Included are a fully equipped kitchen and bed linen, kitchen linen and bathroom linen.

In the summer, take a small rowboat tour on our lovely pond and relax in our beautiful semiserviced space. You will find a beautiful mature and varied vegetation (fir trees, spruce trees, lime trees, ash, oak, cherry, white birch, yellow birch, sugar maple, serviceberry, apple, etc).

Enjoy a beautiful starry night to warm you up in the corner of a good camp fire! Three bikes are at your disposal to access to our 70 km bike trail located 5 minutes away. We have everything to make you happy! In the winter, we have snowshoes to rent for free.

Take a walk in the woods behind or hit the various hiking trails nearby available year-round.

Come and discover our fantastic scenery at the foot of the Appalachian mountains and enjoy a large variety of activities of every kind to see and to do in less than 15 km from our place. Here is a list of a few of them:
Frampton Brasse - Distinctive beers - Distance 1 km
Ski Resort and hiking trails - Distance 40 km
​
70 km Bike trail - Distance 3 km
​
Snowmobile trail - Less than 4 km
​
Dorchester Golf Course - Distance 4 km
​
Fish farming in the lake - Distance 200 m
La Cabane à Pierre (sugar shack) - Distance 10 km
Miller Zoo - Distance 220 m
A guide to good restaurants and recreational activities in close proximity is also at your disposal in the apartment to enhance your stay.
Le Domaine de l'Étang, Frampton, Quebec - 2015-2017