My accommodation meets
strict sanitary rules
Chalet 3 stars
with SPA and small private lake in Beauce


a stone's throw from the Miller Zoo!



C.I.T.Q. No. 272742
Book 6 nights or more and get 25% to 50% off!
1 single chalet  

Access to the entire property

Zero cleaning costs

2 nights minimum

Private bathroom
Just bring your own food ! Everything is included, including a spa and a breakfast basket.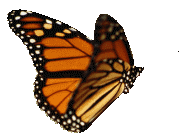 Frampton, Quebec, Canada Tel.: 418-479-5441
Do you like our little estate? Have you enjoyed your stay with us? Here is the ideal place to share your comments! We look forward to hearing from you. Thank you!

Please wait a few moments...

And don't forget to choose the number of stars below your comment!